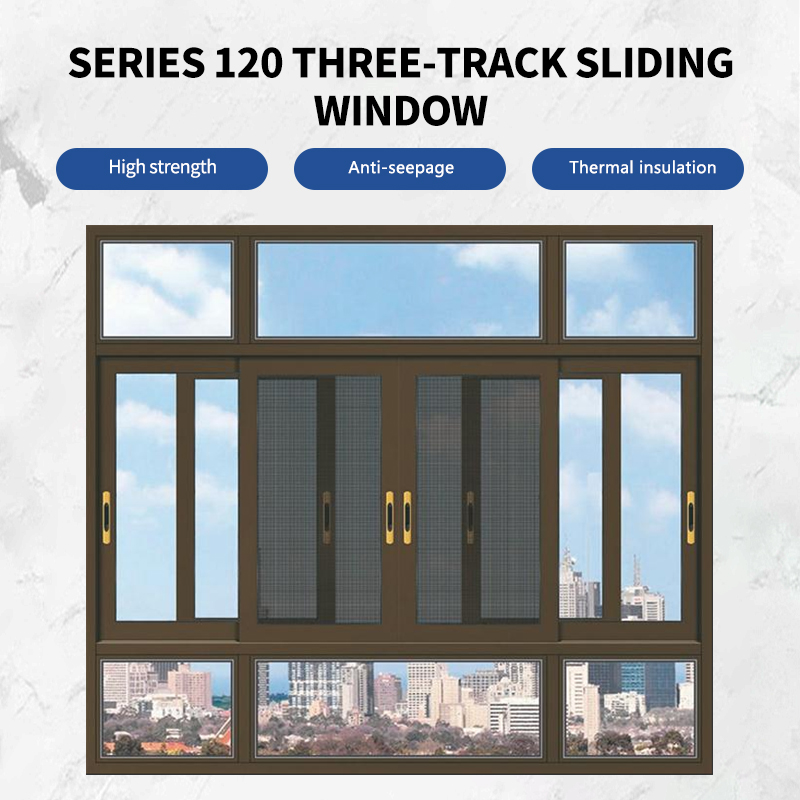 Three-track sliding window refers to have three equipped with pulley track sliding window, generally must be three or more to constitute the three-track sliding window. In addition to opening simple and convenient, easy to clean, three-track sliding windows can open two-thirds of the space, can be more effective use of space and achieve good ventilation.
Advantages of three-track sliding windows:
More space: More space can be opened and better ventilation can be achieved.
Better sealing: It is more difficult for moisture and dust to enter, and the heat insulation and sound insulation effect is better.
Convenient operation: Adopting three-slide system, smooth and noiseless pushing and pulling, convenient switching.
Strong permeability: The main body is made of transparent safety glass, which can achieve large natural lighting.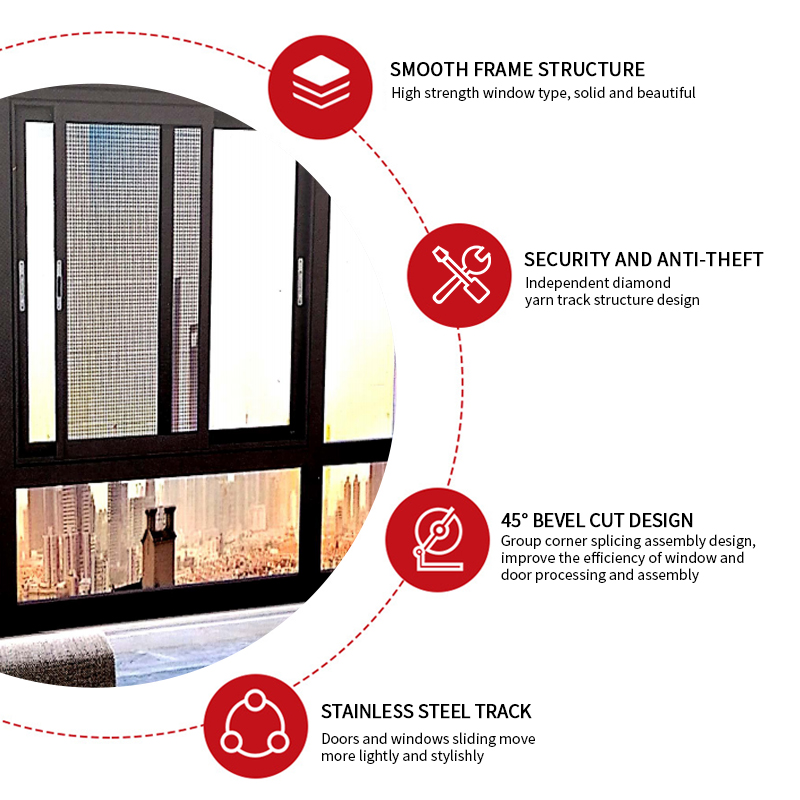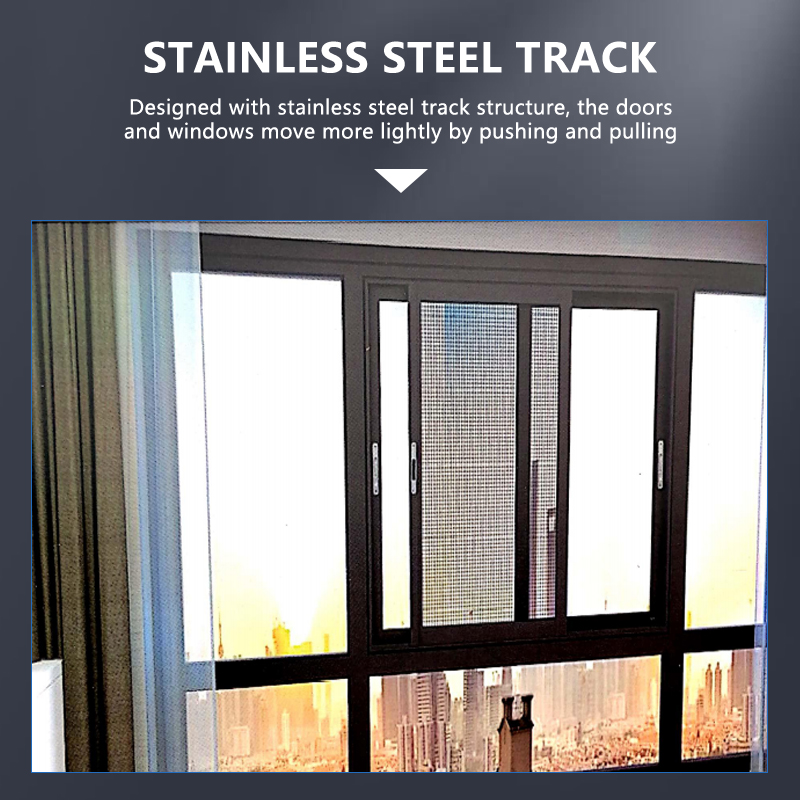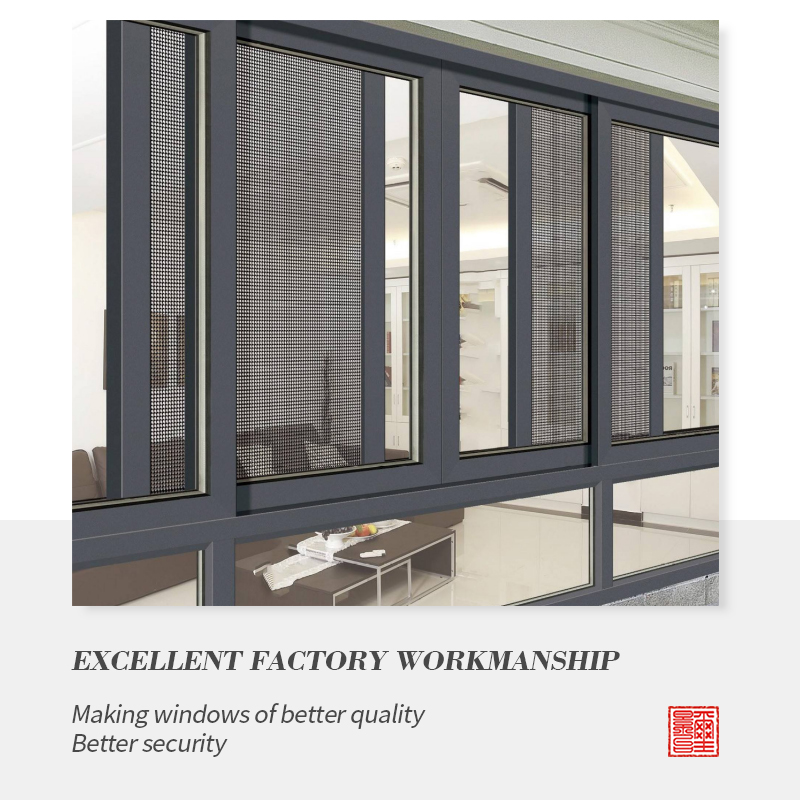 1. The frame and sash adopt 45°bevelled cut, group angle splicing assembly design, which improves the efficiency of door and window processing and assembling;
2. Multiple choice of colours, inside and outside can be designed in different colours;
3. Smooth frame structure design, high strength window, firm and beautiful;
4. Individual screen fan can be configured, hollow glass configuration, with excellent heat preservation and sunshade performance;
5. Independent diamond screen track structure design, with better security and anti-theft performance;
6. Stainless steel track structure design, doors and windows push and pull to move more lightweight, more stylish style;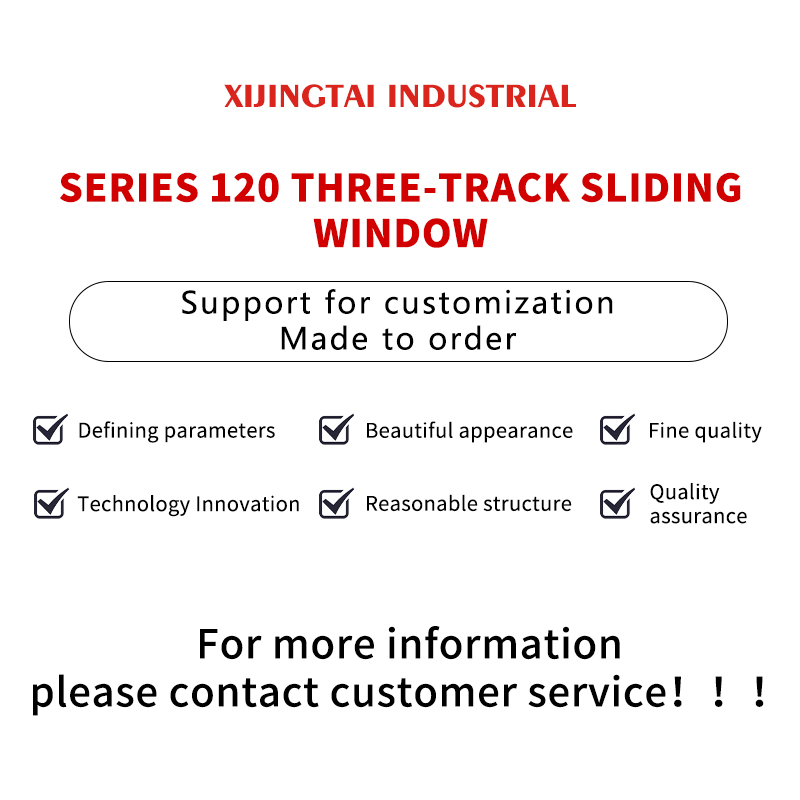 Chongqing xijingtai industrial co., ltd., with the vision of becoming a first-class brand enterprise in the field of architectural decoration engineering in china, is committed to building a full-industry chain system platform for the architectural decoration industry. At present, it is mainly engaged in the design and construction of architectural decoration, building curtain wall, building doors and windows, steel structure, municipal public works and other professional projects.
The company's headquarters is located at the 21st floor of building 20, longhuyuanzhutian street, jiangbei district, chongqing, and its production base is located in zone c, jianqiao industrial park, dadukou district, chongqing. The factory covers an area of 20 mu, including 1000 office buildings, 9000 production workshops for curtain walls, doors and windows, and steel structures, and 3000 transfer warehouses for decorative materials. The company has introduced the most advanced computerized design software, and has 2 well-equipped production lines for unit curtain walls, and 4 production lines for energy-saving aluminum alloy doors and windows, there are 4 energy-saving plastic steel door and window production lines, and 1 light steel electrostatic spraying line. Min has passed the certification of iso9001: 2008 quality and iso14001: 2004 environmental gb/t28001 - 2011 safety management system standards. The company follows the spirit of craftsman and forging classic], has a high starting point of scientific and technological innovation, strong overall industry, multiple service functions, and good quality reputation. It has been persisting in continuous research and improvement of building curtain wall systems, and the dedicated development and flexible use of energy-saving and environmental protection materials, so that the completed architectural decoration projects such as building curtain walls, metal doors and windows, anti-corrosion and thermal insulation, decoration and decoration have excellent engineering quality and high safety environmental protection, energy conservation, creative novelty, with firm confidence and clear goals, move forward at a leapfrog pace, and return to us and our beloved industries with infinite enthusiasm, and wholeheartedly contribute our strength to the society.
Yanag chenghu
486019696@qq.com
Disclaimer: This article is reproduced from other media. The purpose of reprinting is to convey more information. It does not mean that this website agrees with its views and is responsible for its authenticity, and does not bear any legal responsibility. All resources on this site are collected on the Internet. The purpose of sharing is for everyone's learning and reference only. If there is copyright or intellectual property infringement, please leave us a message.