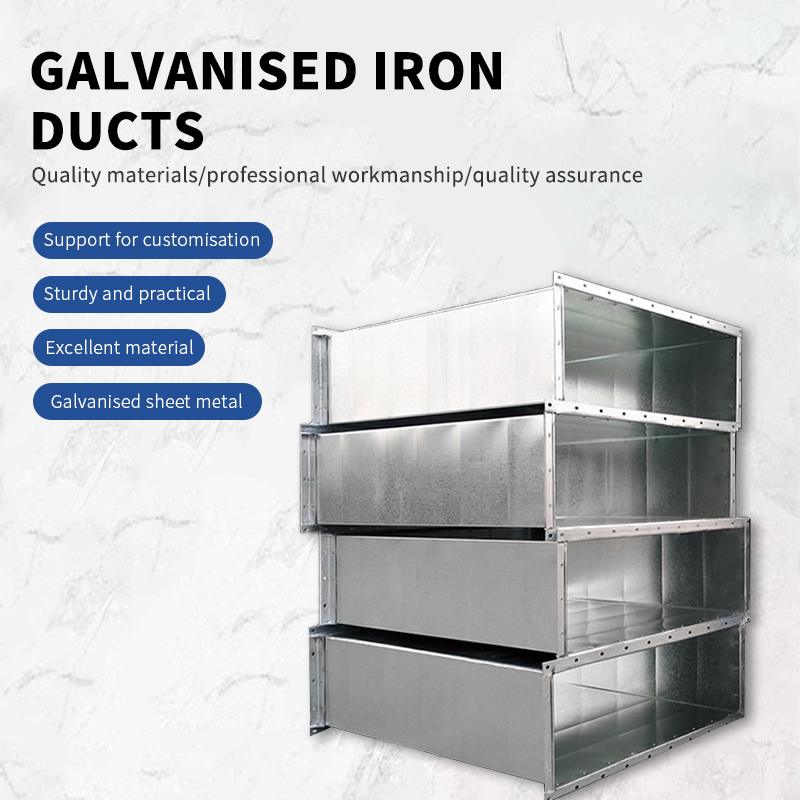 Galvanized steel air ducts are widely used in civil and industrial fields, such as: Underground garages of high-rise buildings, hotels, hotels, shopping malls, hospitals, office buildings, workshops, textiles, petrochemicals, machinery manufacturing, instrumentation, electronics, medicine, tobacco, food, subway, civil air defense and other projects of air supply, exhaust, smoke pipes.
Galvanized air ducts are usually connected to fittings (such as elbows, diameters) at both ends when connected.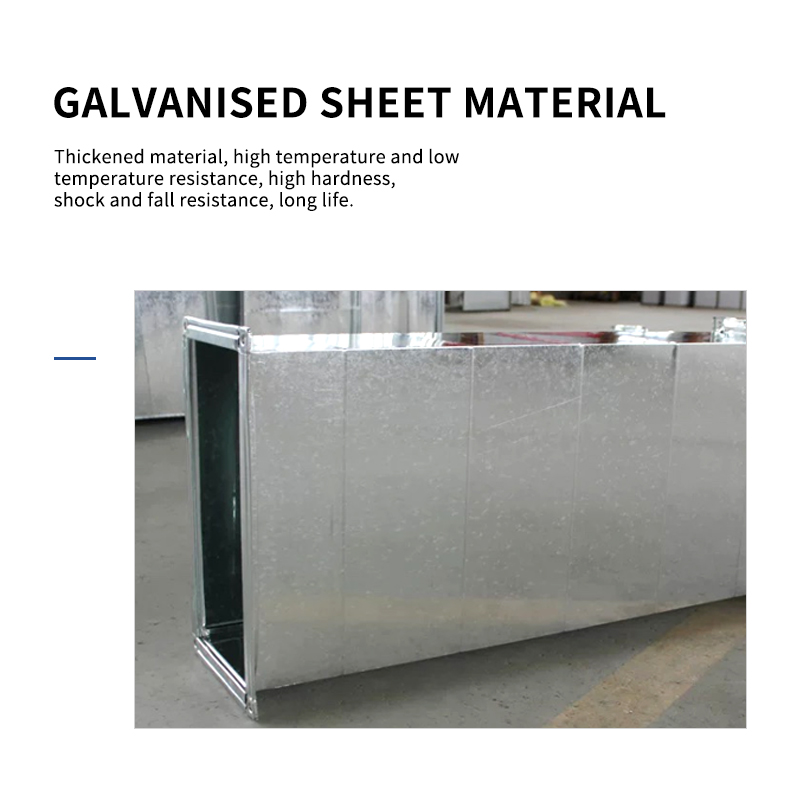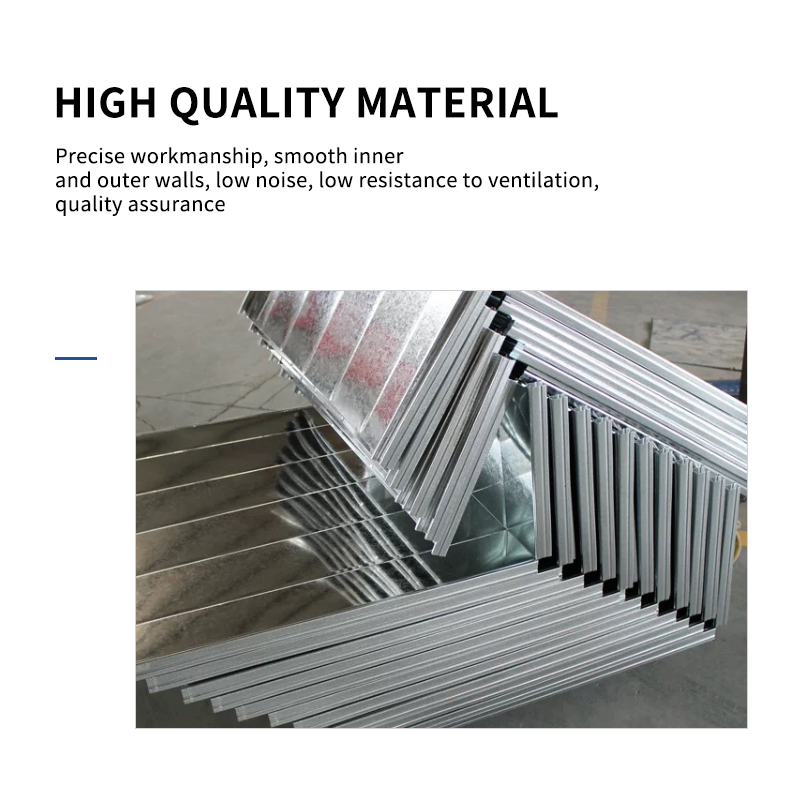 The raw materials used in galvanized steel air ducts are all high-quality galvanized steel sheets, which have high strength, low resistance, good sealing performance and beautiful appearance. In order to save transportation costs, it can be processed into semi-finished products, and if you want to install conveniently, you can directly make finished products. Because of its smooth inner and outer walls, small air duct resistance, no secondary noise is generated when sending and exhausting, energy consumption is reduced, and operating costs can be saved; the air duct is simple to install, has a long service life, and can also be assembled, cut, drilled, and opened on site, saving labor and time, and shortening the construction period; when the galvanized sheet air duct is installed, no special maintenance is required, which reduces maintenance costs and is currently a very commonly used type of air duct. Product material: Galvanized sheet;
1. Thickened material, high temperature and low temperature resistance, high hardness, earthquake resistance, and long life;
2. The inner and outer walls are smooth, low noise, and the ventilation resistance is small;
3. Easy installation;
4. Different specifications, support customization.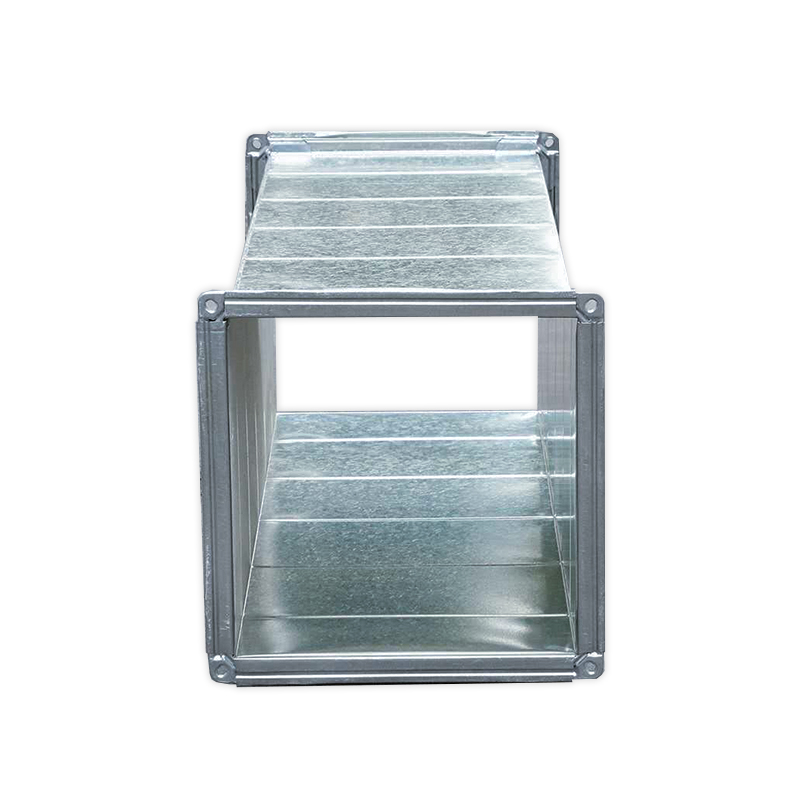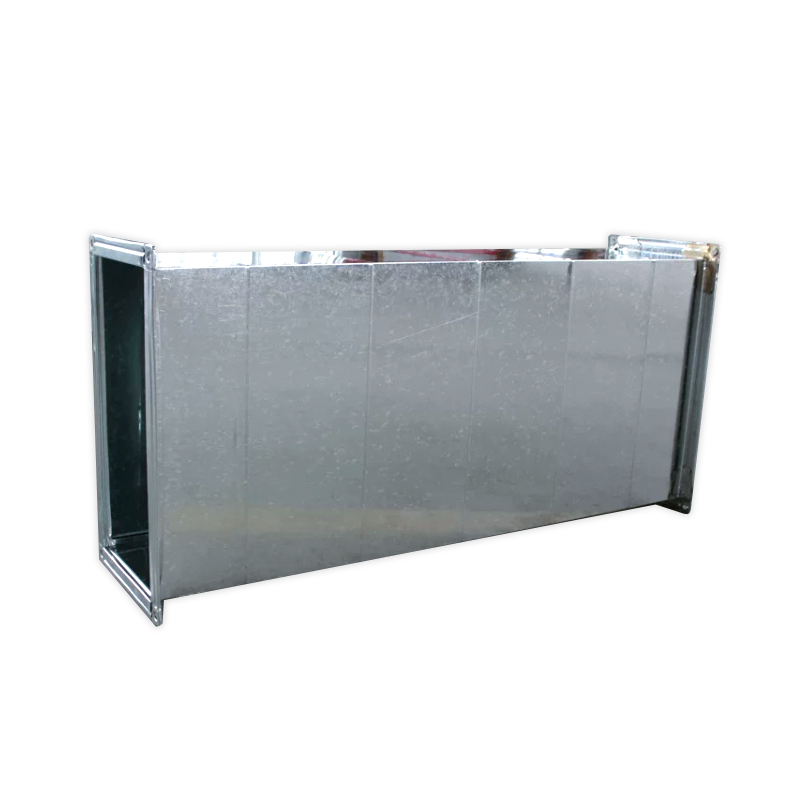 Sichuan ao ruijie hvac equipment co., ltd.The company has advanced machinery and equipment and excellent product technology. Is a design, production, sales, installation and after-sales service in one of the professional production and sales of ventilation equipment of professional high-tech manufacturing enterprises. The company has advanced management concept and serves the society with the spirit of honesty and self-development. Since its establishment, with the pioneering spirit of "industry excellence and diligence, locking and forging ahead", the company has been constantly innovating in science and technology, and has won the affirmation of our customers. The company adheres to the business philosophy of "quality for survival, innovation for development", gradually establishes and builds up the internal management system, implements the modern management mode of production and marketing in parallel, and provides users with high-quality products and good service. In terms of production and service, we take "timely delivery and considerate service" as the principle, and form a strict management mechanism from order, planning, production and delivery to after-sales service, so as to provide customers with high-quality products and considerate service in time. With excellent products and first-class service, we provide customers with quality products. "integrity, efficiency, excellence and innovation" is the spirit of our company. With the tenet of "quality first, customer supreme, service to the society", we will serve our new and old customers with first-class level and sincerity. The company will sincerely cooperate with friends from all walks of life, grasp tomorrow, go hand in hand, and create a better future.
Chen Yong
1697286392@qq.com
Disclaimer: This article is reproduced from other media. The purpose of reprinting is to convey more information. It does not mean that this website agrees with its views and is responsible for its authenticity, and does not bear any legal responsibility. All resources on this site are collected on the Internet. The purpose of sharing is for everyone's learning and reference only. If there is copyright or intellectual property infringement, please leave us a message.